Resting Point Acupuncture
Welcome

Healing the Soul, the Body and the Mind

with Five Element Acupuncture
David Magill, L.Ac., Dipl. Ac.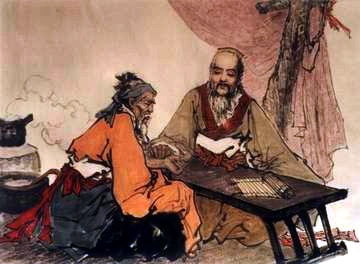 Chineses Medicine was developed as a holistic system in China thousands of years ago to both prevent disease and to heal physical, mental, emotional and spiritual disorders.The Medical system includes Acupuncture, Herbal medicine and Therapeutic massage which includes Tui Na (hand manipulations), Cupping and Guasha (scraping).

Today Acupuncture has been utilized largely in treating pain. This is only one part of the benefits of Acupuncture and herbal medicine. Most physical pain or internal disorders are a result of an emotional trauma or an unresolved emotional issue. Chinese Medicine recognizes how interconnected humans are with the environment and with all aspects of the human experience which includes our emotional life, our spiritual life and our physical and mental life.
At Resing Point Acupuncture we meet you where you are and treat your health concerns with respect and compassion.
David discovered the benefits of acupuncture in his own life dealing with physical pain and personal growth. He is now devoted to helping people resolve the stresses in their lives that can often result in emotional distress, physical pain and discomfort.


At Resting Point Acupuncture we help you to become more centered and to focus on what is most important to you in your life whether it is coping with a stressful job or being overwhelmed by work and family responsibilities.


A Five Element Acupuncture treatment allows the Mind to Rest, the Body to Release tension and the Spirit to Revitalize. The acupuncture needles facilitate the movement of fresh Qi (vitality) and blood circulation which allows the whole body to relax and return to a state of equilibrium.


We treat all ages at Resting Point, offering Acupuncture and counseling in self-care and dietary guidance.
Our location is in Congress Park and serves the surrounding neighborhoods of Park Hill, Hale, Hilltop, Capitol Hill and Cherry Creek.
Please feel free to contact me with any questions or concerns. I am happy to answer all questions and to discuss your health concerns.
To get in touch with me, just click on "Contact Me" and send me a message or call the number listed below.
Thanks for visiting, and thank you for caring about your health.
David Magill, L.Ac.
Monroe Professional Building
3570 E. 12th Avenue, Suite 307
Denver, CO 80206
303-386-5376